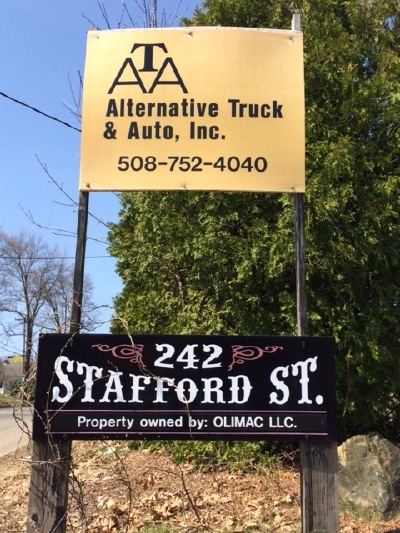 Alternative Truck & Auto, Inc. is a full service heavy truck collision and refinish center.

242 Stafford St. Worcester, MA 01603

Phone 508-752-4040 Fax 508-752-4030

Like us on Facebook!

Since 1992, we have been providing our customers the highest quality Truck, Trailer, Recreational Vehicles, Fire Trucks, Heavy Equipment and Auto Collision services available. Our full service body shop can handle all your repair needs from the smallest scratch repair to the largest collision repair.

We know the importance of getting your equipment back in service. We offer on site fleet estimating as well as pickup and delivery service by staffed CDL Drivers.

We Stock Body Parts for most major brands box Trucks & Trailers